Small Quantity Coin Orders
We offer small quantity coin productions. Starting with 1pcs and a short
delivery time of 1 week.
You can choose from 3 options for different coin
styles available. One coin already starting at 49 GBP.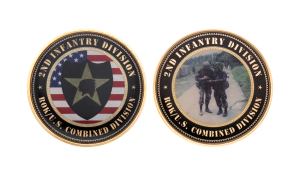 Starting from 39 GBP
Picture Print Coins – delivery time 3-5 days
FoWe use high quality blank coins made from full brass. You can choose gold or silver coloured coin as well as a bronze antique version. We have two sizes available: 40mm and 80mm. Your design is printed onto the coin and covered with acrylic.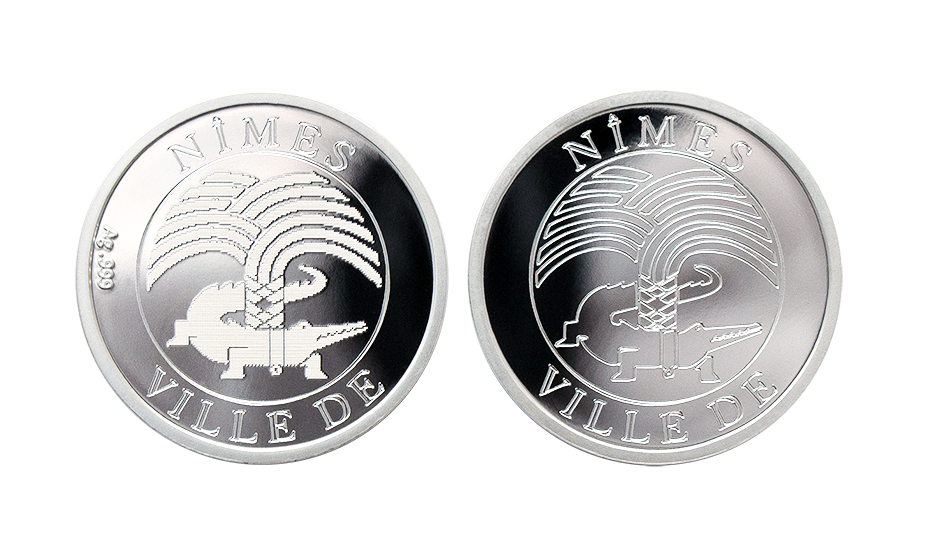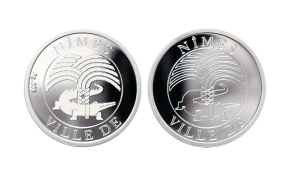 Starting from 129 GBP
Coins made with Diamond press – Delivery time 1-2 weeks
You can choose between different sizes of pure 999 silver coins (28mm, 36mm) as well as 36mm silver coin with 24k gold plating. Your design is engraved with a diamond. The perfect solution to add pictures and logos and texts.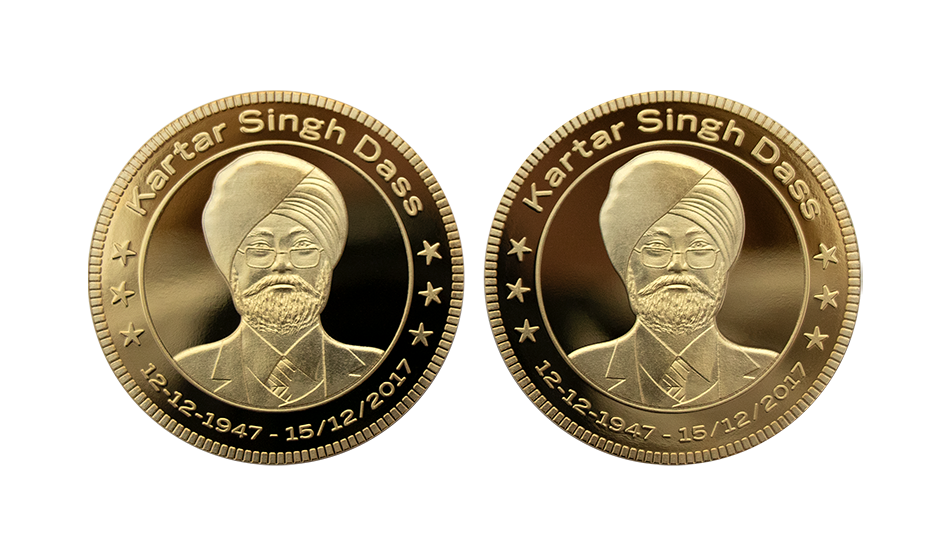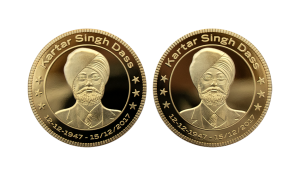 Starting from 499 GBP
500 tons embossing – Delivery time 5 weeks
Coin production in perfection and with unlimited possibilities. You choose the material (24 kgold and 999 silver available), the size and plating. We cut a mold to mint the coin in the highest quality available.