What makes custom silver coins so priceless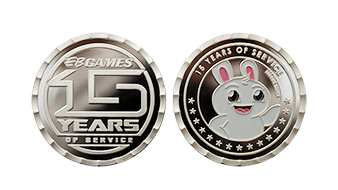 What makes custom silver coins so priceless
Attractive, versatile, and precious, silver has been admired by humans since it was first discovered in antiquity. The most reflective metal in the world, and one of the most malleable, it's been used to mint coins for thousands of years. CoinsForAnything is an expert producer of custom silver coins.
But just why is silver so valuable and why are custom silver coins so revered? The answers lie in the rich history of this remarkable metal. Read on to discover exactly what makes a custom silver coin so priceless.
A custom silver coin's origins begin in the stars
To trace the origins of silver, we need to look out of this world and up to the stars. The dazzling metal is formed when a supernovae star, sometimes with a mass nine times greater than our sun, explodes. As the star dies, a process of nuclear fusion takes place within its core, and silver is produced.
So, when the early Earth was taking shape, the silver residue from these exploding stars was incorporated into our young planet's composition. As a result, silver can be found in the Earth's crust either in its pure elemental form, as part of a metal alloy, or in minerals including argentite and chlorargyrite. However, as the 68th most abundant element to be found in the Earth's crust, it remains somewhat of a rarity, adding to its allure.
How silver coins changed the course of human history
Yet, even without the knowledge that it was first formed in the stars, silver has been treasured by humans since they first dug it out of the ground. Identified as one of the 'seven metals of antiquity' (including gold, copper, tin, iron, mercury, and lead), with its stunning sheen and pliability, silver has mostly been used throughout human history to make coins.
While silver mines were in operation in Turkey and Greece in 3000 B.C, it was during the Greek and Roman empires from the 7th century B.C. onwards that silver began to be used to create coins on mass. Fascinatingly, one of the reasons that Athens grew to such prominence was arguably thanks to the nearby silver mines in Laurium from which around 9000 tonnes of silver were extracted between 600 and 300 B.C.
Consequently, silver helped mold societies as they moved from bartering to currency-based trading systems—an economic model that now encompasses most of the modern world.
Why silver is a uniquely timeless metal
In modern history, silver came to prominence when Spanish colonists arrived in South America in 1492, and with it, discovered its rich abundance of silver. Between 1500 and 1800, a staggering 85% of the world's silver came from either Bolivia, Peru, or Mexico. Today, Peru and Mexico are still some of the biggest exporters of silver but now around 20% of the world's supply is recycled silver.
Yet in the modern-day, silver finds many uses beyond being used for making coins. Its impressive conductivity makes it particularly useful for use in solar panels, cars, and cameras. Its reflective properties mean it's often used to produce mirrors, while its antimicrobial qualities make it a key component in many water purifiers.
However, silver finds its most aesthetic application when used to make jewelry or coins. From the stars to antiquity, the Greek and Roman empires to today, silver has played an undeniably vital role in the formation of societies for centuries. A uniquely timeless metal, silver continues to shape our present just as it shaped our past.
The enduring legacy of the silver coin
Nevertheless, our fascination with silver coins goes far beyond their monetary use. For example, silver coins were so highly regarded by the Romans that a silver coin or coins would often be placed beneath the mast or keel of a ship when venturing out to sea as a good luck charm. But, the Romans weren't the only ones to practice this tradition. In 1933, officers of the USS New Orleans placed 33 coins beneath the ships' masts and in 1999, the USS Higgins had 11 coins – some of them rare silver Roman coins – placed into the mast's stepping.
In addition to being good luck charms, the remarkable value associated with silver coins has also been reflected in the auction house. In 2013, Stack's Bowers Galleries sold a Flowing Hair Dollar – the first silver dollar coin issued by the U.S. Government in the 1790's – for over 10 million dollars, making it the most expensive coin ever sold.
As shown throughout history, the personal value that can be attributed to a silver coin is astonishing. This is why custom silver coins make for such timeless, precious gifts. While many choose to present those close to them with a $50 bottle of champagne which is consumed in minutes, a custom silver coin costs roughly the same price and lasts a lifetime.
As special memories are sparked when looking at treasured keepsakes, you can be sure that a custom silver coin will only increase in value as the years pass. Whereas most gifts are quickly forgotten, a custom silver coin helps memories last forever.
Why our certified custom silver coins are second to none
Given the affluent history of silver, nothing shows your employees, colleagues, loved ones, or our service workers how much you value them then by gifting them a custom-made silver coin. While most custom coin companies can only produce silver-plated bronze or brass coins, at CoinsForAnything, we also offer custom coins made from pure .999 fine silver.
Each of these pure custom silver coins contains 99.9% pure silver, the highest level of quality possible for a custom silver coin. As the caliber of these coins is so high, each coin is issued with a certificate of authenticity and '999 fine silver' engraved on the coin's face. However, without reading this engraving, the impressive weight of the coin alone lets you know that you're holding a coin of great worth. This is a standard that the cheaper silver-plated custom coins simply cannot reach.
Examples of custom silver coins at CoinsForAnything
At CoinsForAnything, we've created a stunning selection of custom silver coins for a range of clients all championing the outstanding work of their colleagues. We've been proud to make custom .999 silver coins for the following:
EB Games
This stunning custom silver coin with a striking colored enamel image of EB Games' mascot, Buck Bunny, was presented to loyal employees who'd given 15 years of dedicated service to the company.
Kuehne and Nagel
Kuehne and Nagel presented this highly polished, pure .999 custom silver coin featuring a remarkable engraving of their headquarters to their top-performing salesperson to thank them for their hard work throughout the year.
CSG Pro
To celebrate the company hitting an important milestone, CSG Pro chose to honor their employees with a pure silver custom coin to demonstrate how important and valued their achievement was to the company.
Let us help you create your perfect custom silver coins
Creating your custom silver coins with us is effortlessly simple. After using our 'Coin Configurator' to give us an idea of how you want your coin to look, our team of experts will help you craft your perfect custom coin. Once ready, you can present those important to you with a coin that was formed in the stars, prized since antiquity, and custom-minted with your own design which we can guarantee will be a truly unforgettable experience.