Celebrating Your Company's Anniversary with Corporate Coins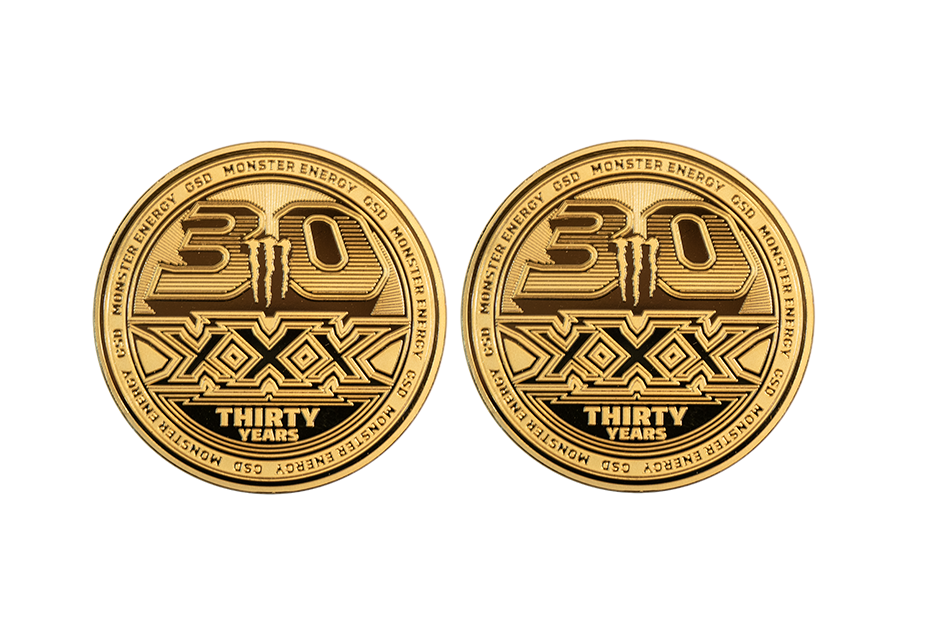 Are you celebrating your company's anniversary? Order corporate event coins at CoinsForAnything and give lasting memories to your employees!
When celebrating your company's anniversary, you won't manage to get around without corporate event coins. They are the perfect complement to such an important occasion. Company anniversary coins make a nice present that employees will be happy to receive. Such custom coins will increase the camaraderie within the company and become a treasured keepsake that will rightfully take pride of place on the desks of your colleagues.
Custom Company Coins: Choose What's Best when Celebrating Your Company's Anniversary
We offer customised coin production. This means that the coins you buy from CoinsForAnything can be modified to your liking. Check below what parameters of the coin appearance can be selected to your preference.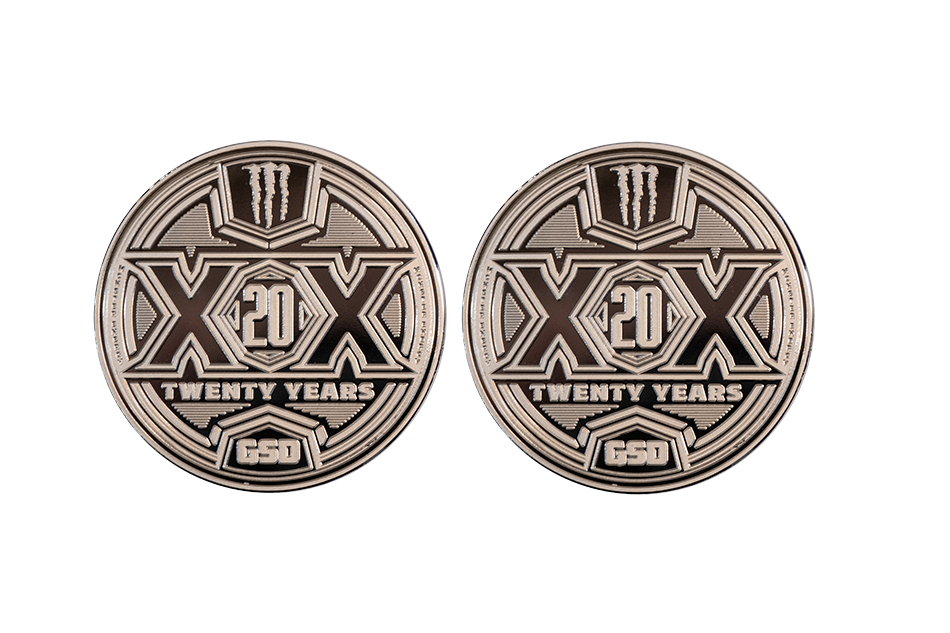 METALS
First of all, we give our customers the freedom to choose the metal they want their company anniversary coins to be minted in. The following options are the most popular with our clients: brass, bronze, copper, and black nickel. These are the affordable options, so to speak.
For those who are celebrating their company's anniversary in a big way and want to give expensive commemorative coins to their team and business partners, we can offer precious metals like 24K pure gold, rose gold, .999 fine silver, palladium, or platinum.
EMBOSSING
We always suggest your Corporate anniversary coins to be embossed. That way, we can always and easily reproduce your design by using your individual coin stamps. We offer the possibility to have your company's name, logo, motto/slogan, or any related picture stamped on your corporate event coins in 2D or 3D. If preferred, we can also die cast your company anniversary coins for higher relief.
COLOUR ENAMELING
Add brightness to your company anniversary coins with a coloured enamel coating. A soft enamel coating will provide a shiny appearance with the edges of each design element visible. The hard enamel provides a durable one-piece coating that is resistant to scratches and other minor damage.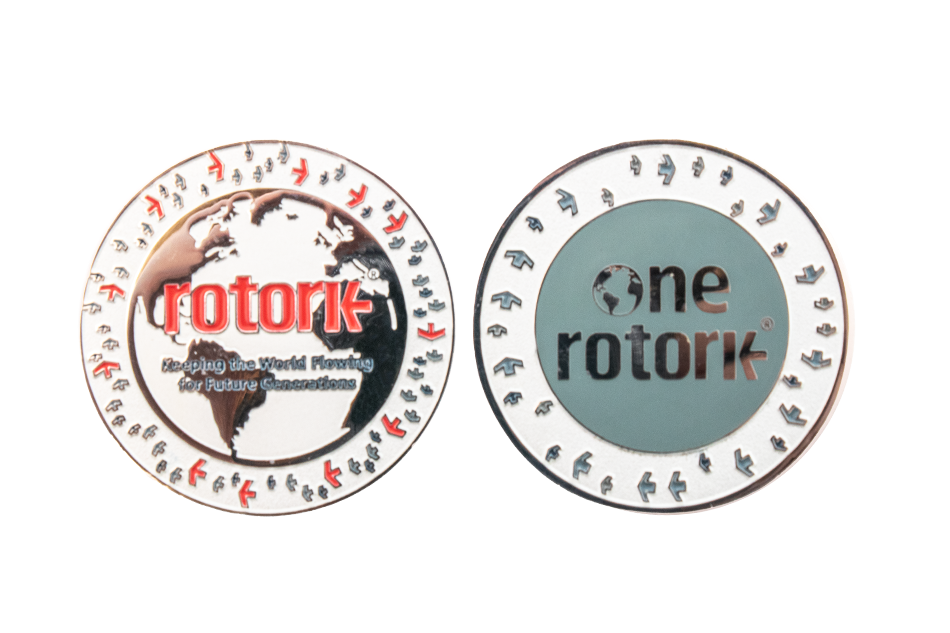 PRINTING PICTURES AND QR CODES
If you want to have a coloured image on your corporate event coins, or individualize them with a QR code, we can print these elements for you technique.
LASER ENGRAVING
Engraving of images or lettering looks chic on company anniversary coins and gives them the needed individual touch. If that's what you need, we're ready to laser engrave your corporate coins' front, back or edge.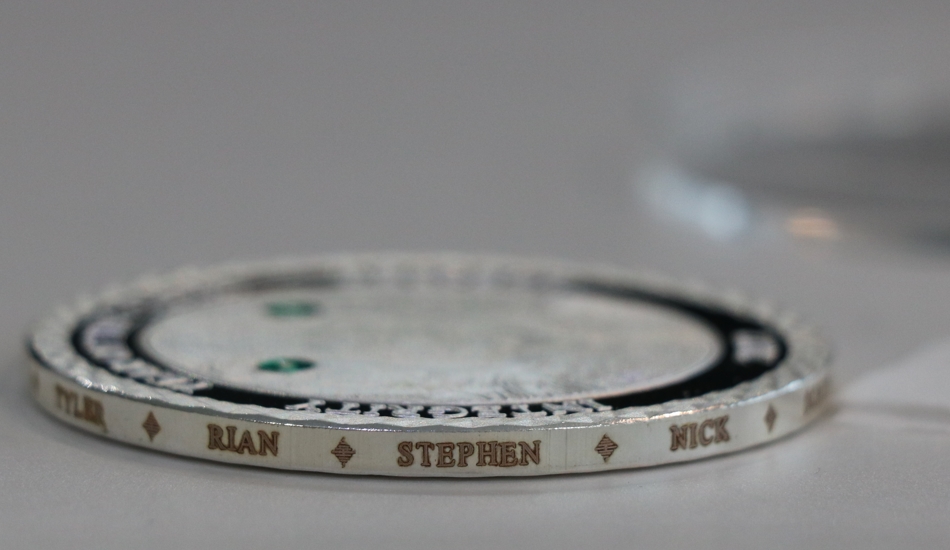 CUSTOM COIN EDGES
Coin edges are an integral part of the appearance of company anniversary coins, the importance of which should not be underestimated. We offer our customers a variety of coin edge designs:
Swirl edge;
Diamond wave edge;
Ribbed cut;
Diamond cut;
Rope edge and many more.
FINISHES
The final touch in making your corporate event coins unique and entirely individual is the choice of their finishing. With our premium polished plate, they will look truly stunning. Also, we can make them look antique or sandblasted.
We have an excellent tool on our website called the Coin Configurator. It allows you to see how both the front and back sides of your custom coin change when you apply different metals, coin edges, finishes, colours, etc. So, hurry up and use it to create your own design for company anniversary coins.
Turn to CoinsForAnything when Celebrating Your Company's Anniversary
When celebrating your company's anniversary, you definitely want everything to be perfect. And this is something we can provide when you contact our company. It is with us that your corporate event coins will have a flawless look.
There are 5 reasons for that:
Experienced coin designers;
Quality modern in-house equipment;
The best and most sought-after metals for coinage;
Customer service with an individual approach to each client;
No minimum order for company anniversary coins.
That's right, with the CoinsForAnything company, you can order several custom coins or even a single one , if you so wish. That said, you can rest assured of the quality of the company anniversary coins — we always deliver excellent work, regardless of the number of commemorative coins minted.
Trim Your Company Anniversary Coins with Chic Packaging
Just as a painting requires a proper frame, so do corporate event coins deserve proper packaging. We know this truth very well, which is why we have prepared many different packaging options for our customers:
Branded Coin Cases and Boxes;
Metal stand;
Velvet pouches and branded velvet coin boxes;
Wooden boxes;
Floating frames and many more.
Choose a Coin packaging option that suits your particular needs.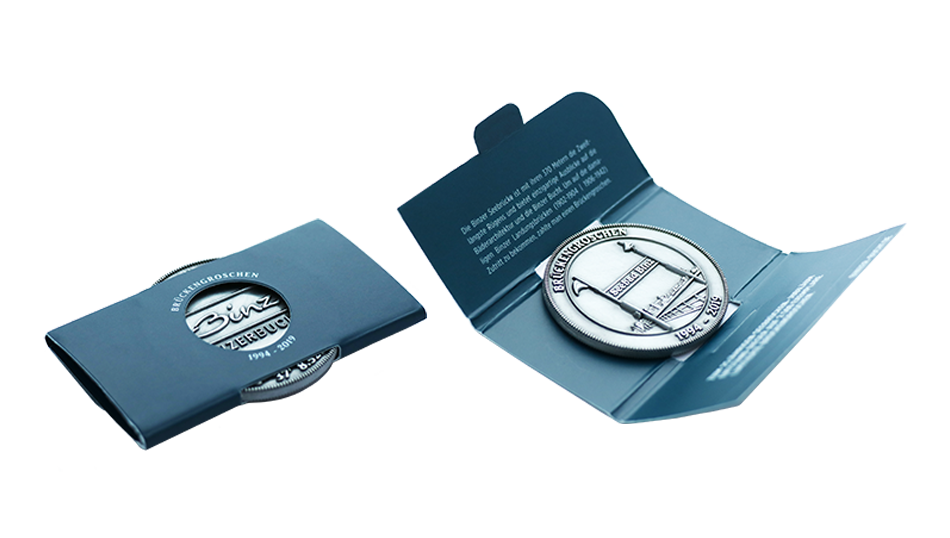 Celebrating Your Company's Anniversary? We're Ready to Supply you with Custom Event Coins
When you decide to have commemorative coins minted in the weeks before celebrating your company's anniversary, the question arises as to whom to entrust this demanding task. We can assure you that you will not find a better coin minting professional than us. Our team will stamp for you the highest quality company anniversary coins that will amaze your employees and business partners. Contact us to learn more.
Disclaimer: Our products on this page are known as "Coins" in order to comply with general linguistic usage. It should be expressly pointed out that it concerns, however, individually embossed medals and no current or former means of payment/currency.