Throwing a celebration? Add custom coins!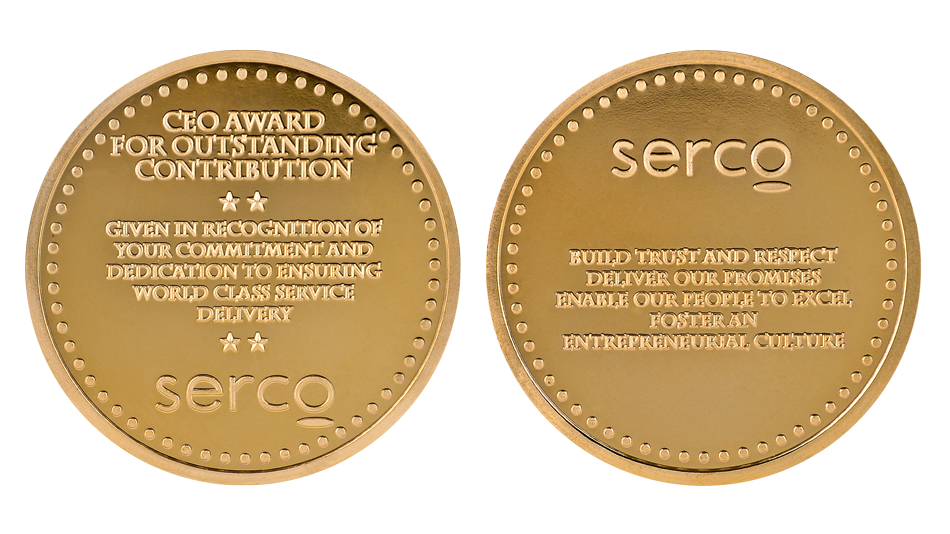 Heads it's custom coins.
Tails it's coins custom-made.
Whether your organisation is celebrating an anniversary, your employees, your customers, or an important product launch, creating custom coins is a great way to mark important moments and excite different stakeholders. Made from high quality materials, the design can include logos, brand colours, key images, and text elements. Today on the blog we're taking a look at some of the different occasions that organisations celebrate with custom coins.
Celebrating Anniversaries with custom coins
When it comes to the number of anniversaries within an organisation, that custom coins can be designed to celebrate, the sky's the limit. NASA took this sentiment quite literally, when it sent two  custom coins into space in celebration of the 50th anniversary of the first moon landing.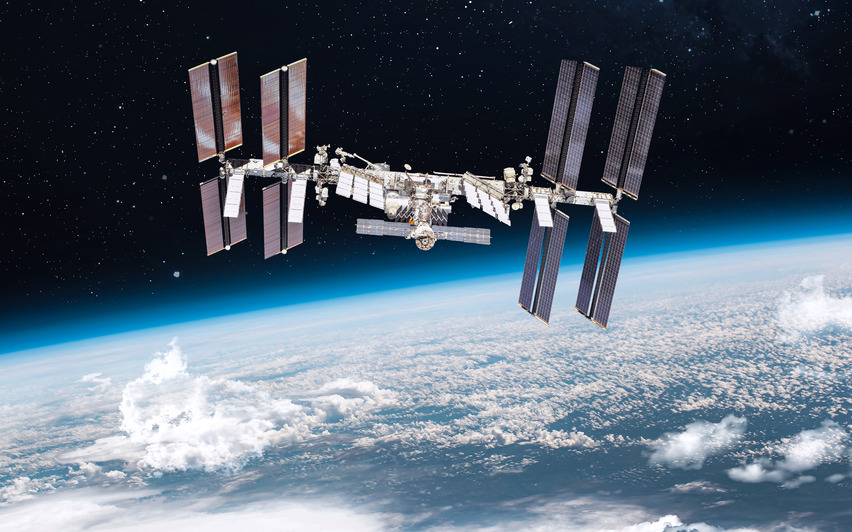 The custom coins celebrate the moment when Neil Armstrong, Buzz Aldrin, and Michael Collins made their first moon landing. They were taken into space by current American astronaut, Christina Koch, who had the responsibility of flying them out to the International Space Station, where the coins were taken onboard for 28 days to fly around our planet before being brought back down to earth. One side of the coin features the curved shape of an astronaut's helmet, the American flag, and an image of Neil Armstong walking on the moon. The other side of the coin shows the image of Buzz Aldrin's footprint on the surface of the moon.
Christina Koch spoke from the International Space Station about this important celebration: "These coins have made the small step here, to the International Space Station, and I hope when we are building a sustainable presence on the moon and make that giant leap onto Mars, the coins will go along on our journey as a reminder of all the hard work and sacrifice that moves us forward".

Here at CoinsForAnything we hope we'll be here to see the custom coin created to celebrate the first landing on Mars!

When it comes to celebrating important anniversaries within your organisation, you too can shoot for the stars – with CoinsForAnything it's easy to design and create a custom coin which truly represents your unique organisation.
Celebrating colleagues

Any organisation is only as good as its team, and successful organisations know how important it is to retain valued colleagues. Creating custom coins to present to employees is a great way of showing how much they are appreciated.
Whether it's creating coins to celebrate individuals who've worked at the organisation for many years, colleagues who are retiring, or teams who've smashed their targets to overcome difficult challenges, showing appreciation for valued colleagues not only makes good business sense, but is also a sure way to bring a smile to the face of your colleagues. The easily customisable nature of custom coins means you can create special coins for different individuals, teams, or events.
Hamilton the musical – which tells the story of American Founding Father Alexander Hamilton, and which opened on Broadway to critical acclaim – chose to present a custom coin to their cast and crew as a celebration of their involvement in the show.
The solid metal coin was designed with busts on both sides, showing the actors who played Alexander Hamilton and Aaron Burr in the musical, actors Lin-Manuel Miranda and Leslie Odom Jr. Song lyrics from the musical can be read around the outer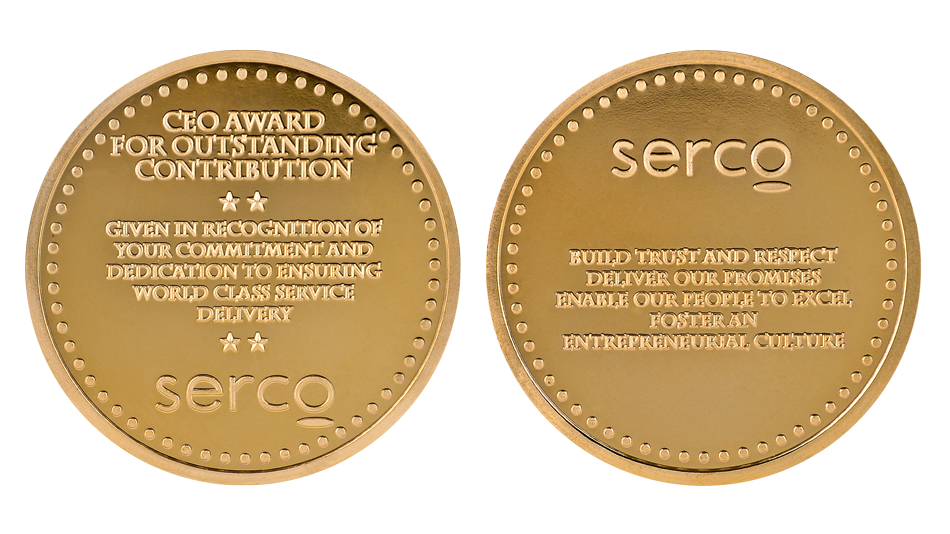 edge of the coin: "Death doesn't discriminate between the sinner and the saints" on one side, and "History obliterates in every picture it paints me and my mistake" on the other. The coin was designed with petal edge cuts and antique brass and silver finished.
While Lin-Manuel Miranda sang and rapped during this brilliant musical, you don't need to make a big song and dance about creating beautiful custom coins to celebrate your team – at CoinsForAnything the whole process is simple and enjoyable.
Celebrating customers with custom coins
As the saying goes, the customer is always right. And it's also right that many organisations choose to celebrate their customers by designing a custom coin just for them. McDonald's did just this, creating a custom coin which customers could exchange for a Big Mac at their restaurants.
Creating beautifully-designed coins for your customers will make them feel a renewed sense of loyalty towards your organisation. McDonald's embraced this when they decided to celebrate the longevity of Big Mac with their customers – they designed and created a custom coin which their customers could exchange for a Big Mac at their restaurants.
The brass-coloured custom coin, named the McCoin, came in 5 collectible designs. The coins were a big hit with customers. Many loved the coin so much that they took to social media to share how they preferred to keep the coin, instead of swapping it for a Big Mac. Twitter use @TanookiKuribo tweeted "So, if you buy a Big Mac this week, you'll get a Big Mac coin. I haven't bought a Big Mac in maybe 5 years, but I kinda want that coin…" @FakeEyes22 added "If you think I'd redeem a McCoin for another Big Mac, rather than hoarding a vault of them like treasure for decades, you are incorrect. Because I'd do that second thing."
What do we think about the custom coin that McDonald's created? To take the words straight out of their mouth: We're lovin it. If you'd like to create a custom coin for your organisation that will really get your customers talking, then come talk to us.

Celebrating product launches with custom coins
Announcing a new product or service is an exciting time for any company. So much time, effort, innovation, and passion goes into being ready for the launch – it's something the team, customers, and various stakeholders would like to remember for years to come. Creating custom coins to celebrate the launch allows you to do just that.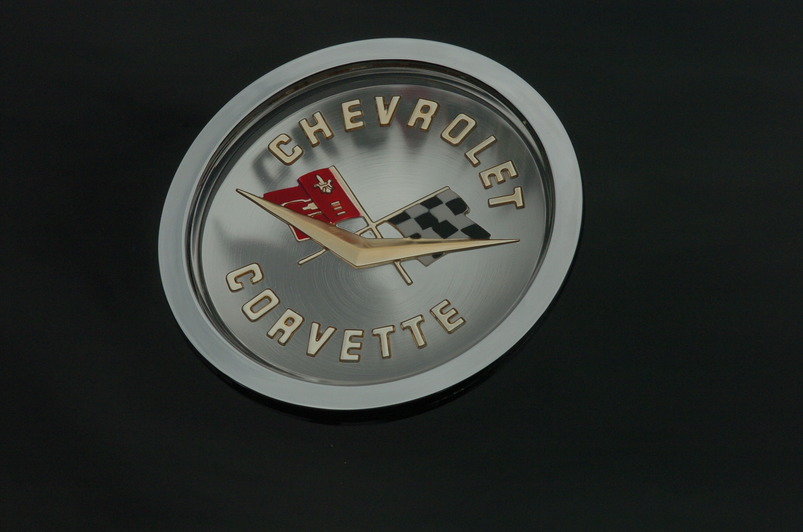 General motors created custom coins to celebrate the launch of the 2020 Chevrolet Corvette Stingray. The design of this custom coin celebrates the new Corvette Stingray. The design of this custom coin celebrates the new Corvette, and its rich history since the first model took to the streets in 1953.

One side of the coin shows the crossed flags synonymous with the 2020 Corvette, together with the 2020 Corvette signature. The reverse side shows the face of Zora Arkus-Duntov – their first Chief Engineer who is lovingly referred to as the "Father of the Corvette" – together with the original Corvette signature. The coins come in 12 different colour-ways, are each made from double-sided die struck brass with a matte-silver finish, and feature an enamel colour-fill. The coins are not only a celebration of the 200 model, but act as a reminder of the rich heritage of Corvette.
The 2020 Chevrolet Corvette Stingray has a top speed of 184mph, and we imagine these coins sold just as fast!
What celebratory custom coins will your organisation create?
If your organisation has an important moment coming up, creating custom coins are the perfect way to celebrate it.
Get in touch and start designing your coins.