Custom Challenge Coins for the Armed Forces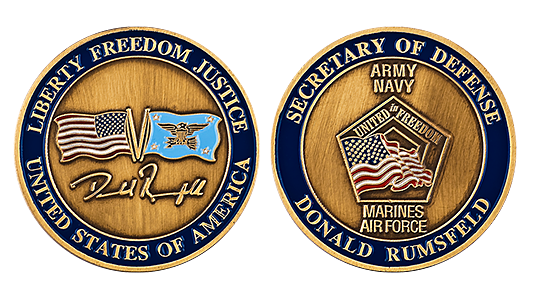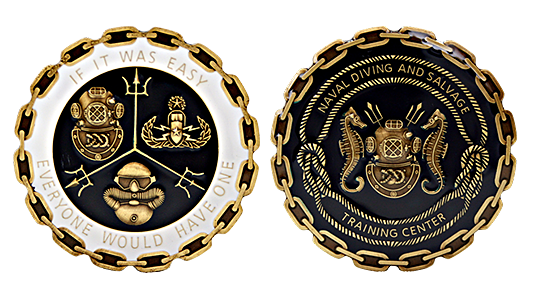 Challenge Coins: Forge Your Own Honor
For many young soldiers, their years in the military will change their lives. They will see new lands, overcome challenges they never dreamed of, and forge friendships that will last a lifetime. In honor of their brave military service, CoinsForAnything is proud to offer unique and personal embossed custom challenge coins for these patriots as a touchstone for their memories. The tradition of challenge coins was born in the American military. They began as embossed medals commissioned during World War I by Yale and Harvard graduates, usually with the insignia of the soldier's unit. The practice of issuing challenge coins became fashionable, and soon spread to many other professions and traditions, but to this day, they maintain their greatest power as a remembrance of military service.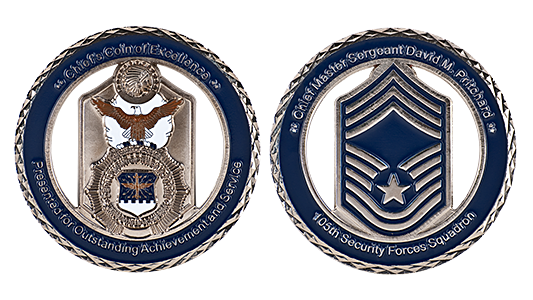 Our Military Custom Challenge Coins are as unique as your experience
Every soldier's military experience is different, which is why we offer our challenge coins with infinite personalisation in mind. Our custom challenge coins are minted using a system designed for maximum flexibility. Unit or even individual soldier insignias can be designed and submitted by you, in which case it is imported into our system for free, or chosen from a wide range of free, pre-made options. Our online configuration app allows you to see your design in real time, as you make it. You can choose everything from design motifs and insignia placement, to your very own text, to edgings. You can select which material your challenge coins will be minted in, and even the embossing method used to bring them to life. To further ensure that your design is completely individual, our custom challenge coins are offered in the widest possible range of colors and materials. You can have yours minted in the proud luster of 24-carat gold, the celestial brilliance of silver, the warm glow of bronze, the military shine of copper, or the brave glint of steel. We mint in volume to match your needs, from a single coin to honor a son or daughter's return home, to dozens of coins to celebrate your division's camaraderie. Our delivery time is guaranteed, and sample coins are available.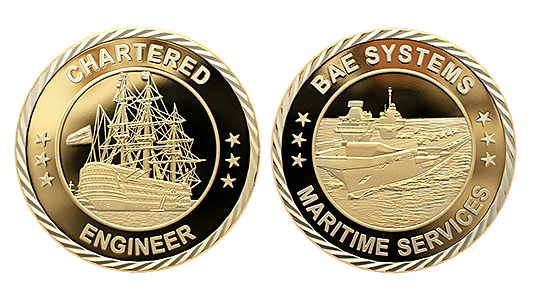 Custom Challenge Coins are the perfect keepsake of your service
Challenge coins are portable, durable, and memorable icons of military service. They easily fit in a wallet, a purse, or a pocket. They can be framed in a private study, to serve as a handsome conversation piece. Our military challenge coins are designed to withstand the weight of years, making them ideal heirlooms and symbols of family pride. Medals and uniforms are standardized honors, but military custom challenge coins are true gifts of love, affection, and appreciation. There is no better way to remember a proud time of military service than with challenge coins. Stemming from a time-honored tradition born in the fires of one of history's most defining conflicts, forged in the style of military medals, embossed with the care and detail that wells only from cherished memories and the deepest feelings, military challenge coins are true touchstones of life's most formative experiences. Whether chosen as a gift for a child leaving home for the first time, a welcome-home present for a spouse returning home at last, a talisman binding brave survivors together in eternal brotherhood, or a personalised symbol of your own time of trial, a custom challenge coin from CoinsForAnything is the perfect way to immortalize soldiers, sailors, marines, and airmen the world over. Salute your service member or unit today.
Our products on this page are known as "Coins" in order to comply with general linguistic usage. In practice, however, our products are embossed medals and are not valid as any form of current or former means of payment, currency, or legal tender.